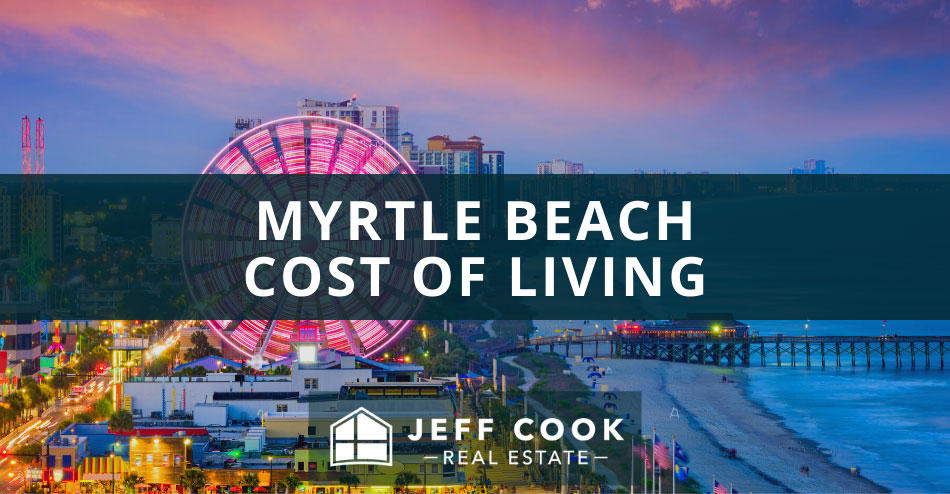 How Much Does it Cost to Live in Myrtle Beach?
Myrtle Beach is home to over 34,000 permanent residents, and 14 million people visit this pristine little city every year. Perfectly positioned on the Grand Strand of the Atlantic Coast, Myrtle Beach combines work, play, fun, and retirement. Residents have access to some of the freshest seafood at the country's highest-rated restaurants and 60 miles of sandy beaches.
Residents experience a cost of living of just 84.8. This means Myrtle Beach has a cost of living 15.2% less than the average cost of living in the United States. This is largely due to the housing costs. Most homes are 25% to 30% less than other areas of the United States. However, the area is still home to million-dollar architectural masterpieces. With the continue increase in tourism and number of individuals looking to call Myrtle Beach home, there has never been a better time to move to this small beach town with big city amenities.
Table of Contents
Myrtle Beach Housing
Most of the homes in the neighborhoods of Myrtle Beach are beach bungalows, mid-century homes, and contemporary condos. The homes available for purchase are incredibly beautiful and perfectly capture the spirit of Myrtle beach. The exteriors of the home and feel of the neighborhood perfectly blends seaside vacation and history.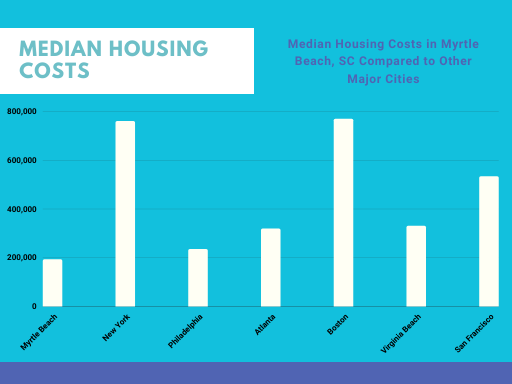 Myrtle Beach has a housing rating of 64.8, which puts it 33.2% lower than the national average. The reason Myrtle Beach has a lower median home value than other popular cities in the region is largely due to the number of tourists in the area. Many of the residents have turned their homes into Air BnBs and vacation rentals, which has slightly lowered the housing market.
The median home price in Myrtle Beach is $149,800. With only four neighborhoods in the 23-square-mile area of town, each neighborhood is incredibly distinct. As residents and tourists drive up and down the strip, they can easily notice the style of houses, landscaping, and overall views.
South Myrtle Beach has the lowest median home value of $99,000, while Seagate Village has homes valued at $194,000. Grande Dunes has homes that come in at a median value of $774,000. The most expensive homes in Myrtle Beach can be found in The Dunes Club. The median home value in this neighborhood is $1,100,000.
Homes in Myrtle Beach vary in size and views. Homes in South Myrtle Beach and Seagate Village are vastly different than those in Grande Dunes and The Dunes Club. Most of the homes in the area are in the South Myrtle Beach and Seagate Village neighborhoods. These homes feature three bedrooms and two bathrooms. Homes in the other two neighborhoods of Myrtle Beach may only have one bedroom while others may have five or more.
Myrtle Beach sees a number of vacation rentals throughout the year. However, less than 45% of permanent residents rent their home or apartment. The apartments, condos, and homes available for rent do not differ greatly in price. Studios and one-bedroom apartments or condos range from $820 to $827 each month. Two-, three-, and four-bedroom homes and apartments for rent range from $967 to $1,453 each month.
It is not unusual to pay for parking or HOA fees, even when renting. Since Myrtle Beach is a popular vacation destination, there is little free parking available (even for residents).
Utilities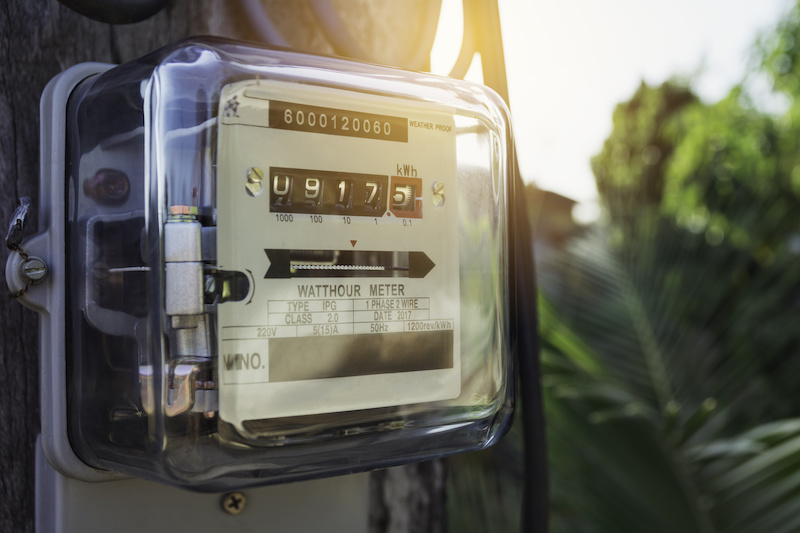 Utility costs in Myrtle Beach are slightly higher than the average paid in most cities across the United States. A resident living in a 900 square foot apartment could expect to see a monthly utility bill of $161 per month. This would include costs for electricity, heating, cooling, water, and garbage.
Additional costs a resident can expect include parking, cell phone, and Internet. Parking can be upwards of $50 per month. A cell phone plan will largely depend on the needs of the resident. Most cell phone plans with unlimited data start at $90 for a single person. Internet costs in Myrtle Beach begin at $45 for 60 MBps. Costs can exceed $120 each month for Internet if a resident needs 150 MBps or more.
Food in Myrtle Beach
Food prices in Myrtle Beach are slightly higher than other areas in the United States. Due to the high tourism the area brings in, local restaurants and stores add an additional fee. Despite the slightly higher costs, residents will be hard-pressed to find fresher food and better-tasting dishes anywhere else in the country.
Groceries
The cost of meat is higher in Myrtle Beach than the cost of produce. The number of farmer's markets in and around Myrtle Beach keep fruits and vegetables costs low. Residents can save quite a bit on their monthly grocery bill by shopping based on the fruits and vegetables that are in season at the farmer's markets. Additionally, they can save money by speaking with local fisherman.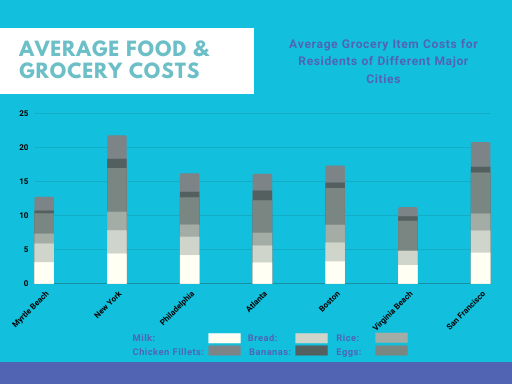 A single resident can expect to spend $175 to $250 each month on groceries, whereas a family of four will spend between $500 and $700 each month. Those who opt to eat out more often at any of the area's many top rated restaurants can expect to spend less on groceries.
Restaurants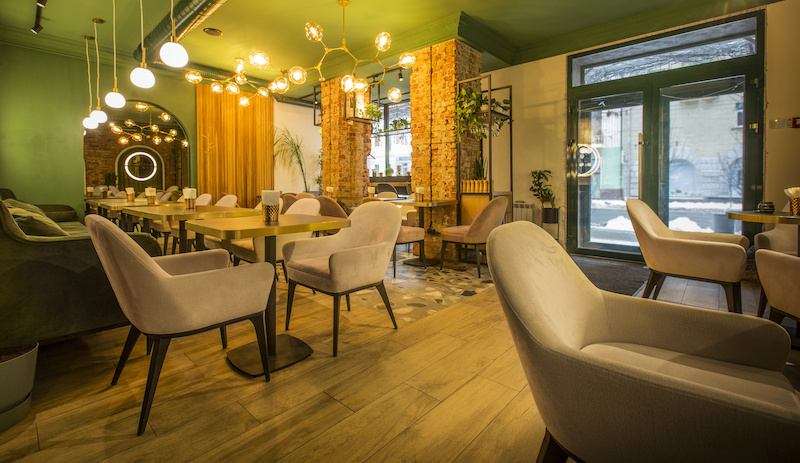 Due to the high number of tourists that visit Myrtle Beach, restaurants are more expensive than cities that do not have as much tourism. While the average person can expect to spend $15.00 for a meal at an inexpensive restaurant in other cities, the same meal can cost $21.00 or more in Myrtle Beach. This price does include a soft drink but not a tip. Aside from tourism, there is no other reason for the additional increase in costs.
A nice meal for a date night or a celebration can exceed $35 per person. This will include three courses and soft drinks. This does not include the cost of wine, beer, tip, or a valet. Due to the amount of tourism, alcoholic drinks are slightly less than they are in other cities. Even outside happy hour, residents can pay less than $4.50 for a beer or $5.00 for a glass of house wine at most bars. Residents will quickly find that local dive bars offer incredible specials on beer and wine.
Transportation in Myrtle Beach
Gas in Myrtle Beach is incredibly inexpensive compared to other areas of the United States due to being on the coast. Gas is less than $2.15 per gallon in most areas and can even be less than $1.75 per gallon when rewards points are used. Parking is usually paid by the hour when dining out and can exceed $3.50 per hour. Valet parking can range from $15.00 to $40.00. There are also free parking options for those who don't mind walking a bit farther to their destination.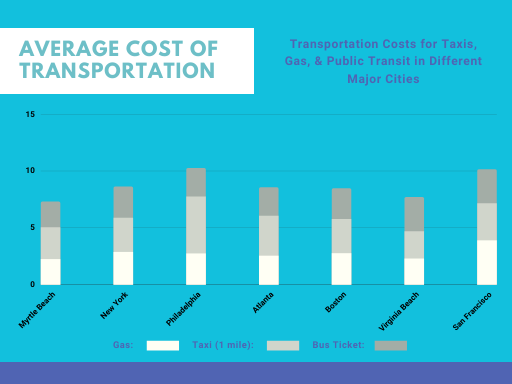 For those who opt to use public transportation, Myrtle Beach has a bus system called Coast RTA that operates 362 days per year and offers several different passes. A one-day pass costs $5, a three-day pass costs $10, a seven-day pass costs $20, a 15-day pass costs $40, and a 10-ride pass costs $13.50. There are also discounts for students and seniors.
Residents can also call a taxi or use a rideshare service like Uber to get around. Pricing for one of theses services will vary depending on the time of day and how long the ride will be.
Myrtle Beach Healthcare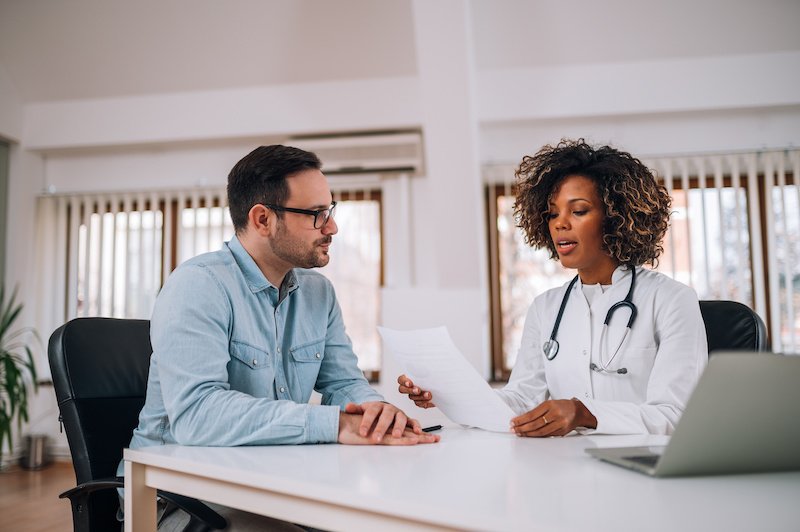 Myrtle Beach residents can expect to pay a range of $197 to $301 each month for insurance premiums of various rates. The monthly cost of insurance does significantly lower the amount residents need to pay for healthcare. With insurance, residents pay $110 to see a doctor. A routine teeth cleaning will cost around $95, and a visit to the optometrist will cost just over $103.
Veterinary costs in Myrtle Beach are slightly more than other cities in the United States. The main reason for this is due to the increased rent veterinarians and groomers need to pay in the area. Residents can expect to pay around $52 per routine visit, but this price will change if the vet determines their pet needs any additional tests or care.
Child Care in Myrtle Beach
Parents in Myrtle Beach can expect to pay $866 each month for full-time care. This is on par with other cities in the United States. Parents who only need half-day care can usually find daycares or preschools that can accommodate their needs for $400 or less each month.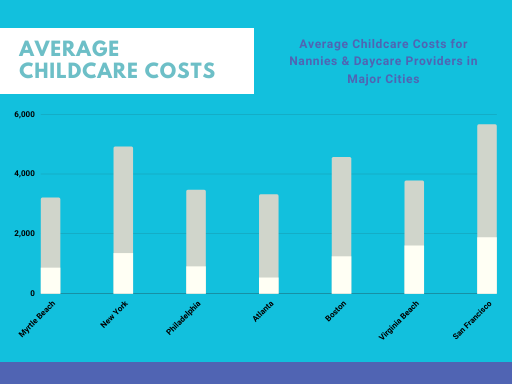 There are 33 daycare centers in Myrtle Beach, but there aren't currently any home-run daycare services. That said, nannies are sitll available for those who wish to hire one. Most nannies in the area charge at least $14 per hour. However, the best nannies will request at least $20 each hour.
Myrtle Beach Entertainment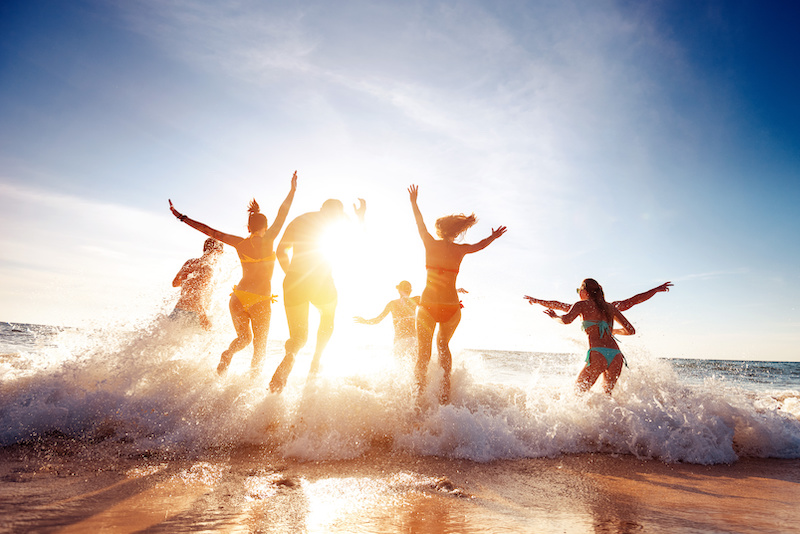 Myrtle beach offers numerous activities for residents and tourists alike. Many people come to this city for its vast selection of golf courses. The price of a game will depend on the specific course, but golfers can expect to pay anywhere from $20 to $200, and this price will typically exclude a golf cart rental.
For those who don't want to devote quite so much time to golf, there are also a lot of mini golf courses. Prices will vary depending on the time of day and the age of the player, but adults can typically expect to pay $11 to $12 while children will pay $9 to $10.
For those who like a good scare, Nightmare Haunted House can provide frights for $11.33 for adults or $8.73 for children. Alternatively, tickets to Ripley's Belive It or Not! museum cost $19.99 for adults or $9.99 for children. Visitors can also purchase special packages that allow them to visit multiple Ripley's attractions at a reduced price.
Average Salary in Myrtle Beach
The average salary in Myrtle Beach is slightly less than the United States average. An individual will typically make $26,949, and the household will bring in $37,064 each year after taxes. The national averages are $28,555 and $53,482 respectively. The tax rates in Myrtle Beach are 8.7% for sales tax and 7.0% for income tax. Compared to the United States average, the sales tax is 7.3% and the income tax rate is 4.6%.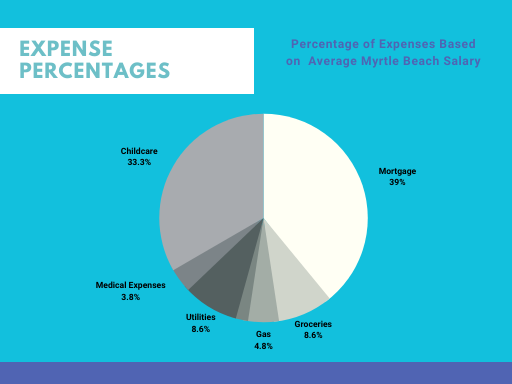 The unemployment rate in Myrtle Beach is 5%, which is higher than the national average of 3.9%. However, the job growth in Myrtle Beach is expected to grow by 38.8% over the next decade. This is 2.3% higher than the United States average.
Most residents work in the hospitality and tourism industries in Myrtle Beach. Those who deal with management in these industries make an average of $50,000 a year. Some residents work outside of Myrtle Beach to gain access to other industries and higher salaries. These industries include finance, mathematics, and engineering. All of these industries pay Myrtle Beach residents an average of $58,000 per year.
Additional Considerations for Myrtle Beach
Myrtle Beach offers residents the ability to live like a tourist 365 days a year. With the amusement parks, arcades, restaurants, and seaside bars, residents are able to live locally where others can only go on vacation. Additionally, they enjoy a lower cost of living than most other areas of the United States.
While there are many vacation rentals, it's easy to know neighbors and build lifelong friendships. Additionally, market values are expected to increase over the next decade as homes are remodeled. For more information about the area, future residents can review the government website. It contains an abundance of information about current events, town hall meetings, and things to do in the area.